SCOA Senior Camp Counselor Internship Program 2019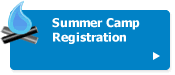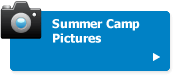 ---
Weekend Day Camp in Tokyo
@Yoyogi Park
Mon, February 11
Sun, March 3
@10am-12:00pm
Preschool/kindergarten (4-6)
@1:30-3:30pm
Elementary(1st-4th graders)
@Kasai-rinkai Park
Sun, Mar 24
@10am-12:00pm
Preschool/kindergarten (4-6)
@1:30-3:30pm
Elementary(1st-4th graders)
---
For more info, email at info@scoacamp.com
---
Application Deadline is March 4, 2019
SCOA Senior and Junior Camp Counselor Internship Program 2019
Sports Camp of America (SCOA) will begin accepting applications in January for SCOA's senior camp counselor internship program in Japan for summer 2019 for college students and recent graduates who played sports, cheer or dance in high school or college to be camp counselors at SCOA's cross-cultural summer sports camp.
Last summer, 14 students from Arizona, Cal, UCLA, Washington, UC Davis, USC, UCSB and UC Irvine were selected to come to Japan to be senior camp counselors. Their backgrounds included rugby, football, softball, soccer, track, cheer dance, swimming and basketball.
SCOA also has a junior camp counselor internship program for high school sophomores, juniors and seniors.
SCOA's American summer camp gives Japanese and international students a chance to experience American culture through playing sports and cheer dance as well as other camp activities with American camp counselors in an English environment. SCOA has programs for elementary, junior high, high school and college students. Over 700 campers participated in one of SCOA's two-night and three-night camp sessions last summer.
In addition to playing sports such as flag football, soccer and cheer dance, campers do typical American camp activities like capture the flag, potato sack races, swimming, water balloon toss, treasure hunts, talent show, camp skits, singing around the campfire and making s'mores.
Since the camp is conducted in English, no Japanese language ability is required, but we do want students who are native level in English and who have a strong interest in learning about different cultures and enjoy coaching and playing with kids.
At least one senior counselor with a cheer and dance background is selected each summer because SCOA offers cheer dance at the camp.
Last summer, SCOA's senior counselors traveled to Rikuzentakata, a small coastal town that was devastated by the March 2011 earthquake and tsunami to put on a one-night, two-day benefit camp for the community. Before the camp, the counselors toured the city and met with survivors of the tsunami to hear their first-person accounts.
The senior counselor position is a non-paid internship, but airfare, food & lodging at the camp and transportation to the camp are covered as well as lodging for a few days of sightseeing in Tokyo. The camp is held in the mountains about three hours outside of Tokyo.
The junior counselor position is a non-paid internship. Airfare is not included, but food & lodging while at the camp is covered.
Tentative dates for the camp are July 17 to August 20, 2019
For more information, please contact J.R. Best at:
jrbest@scoacamp.com
---
Application Deadline is March 4, 2019
Download Application:


---
Contact Information