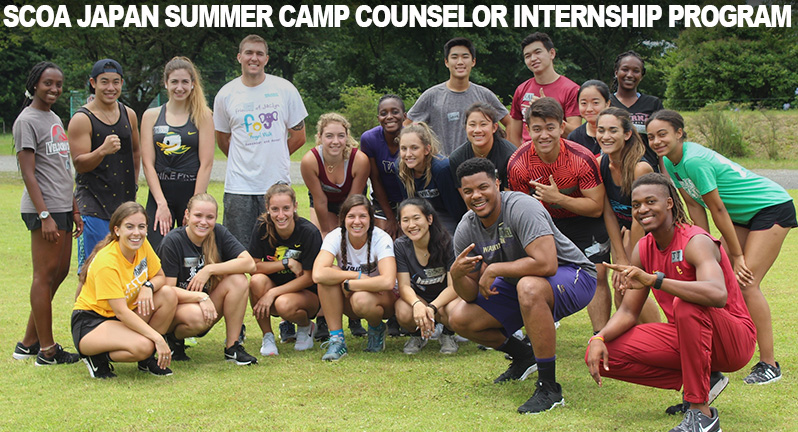 ---
Now Accepting Applications for
SCOA Japan Summer Camp Counselor Internship Program
Deadline: March 5
For over 15 years, SCOA has been bringing American athletes and cheer dancers
to Japan for a truly unique cultural exchange with Japanese students
Open to Athletes and Cheer Dancers!
Open to U.S. college students and recent graduates who participated in a team sport, cheer or dance in high school or college and are native level English speakers
Camp is conducted in English, so Japanese is not required
Over 200 athletes and cheer dancers have come to Japan through SCOA's internship for the last 15+ years
SCOA has relationships with many university athletic departments, including the PAC 12 and University of California campuses
Counselors come to Japan for five weeks starting around mid-July until the third week in August
Training in Japan prior to camp which includes cross-cultural training and techniques in using nonverbal communication
Why be a SCOA Counselor?
All-inclusive internship includes airfare and food & lodging at camp
Immerse yourself in Japan's culture and traditions
Explore the world's most popular metropolis, Tokyo, for 3 nights at the end of camp with lodging covered
Come earlier or stay longer and visit other parts of Japan or nearby countries such as South Korea and Thailand
Be a part of the SCOA family of 12-16 athletes and form lifelong relationships
Gain new skills in a foreign environment such as leadership, effective communication, and problem-solving
A unique work experience that will differentiate you on your resume
Who are SCOA Campers?
Most of the Japanese elementary and junior high campers are beginners in English, so nonverbal communication is important. The universal language of sports is ideal for communicating and making friends!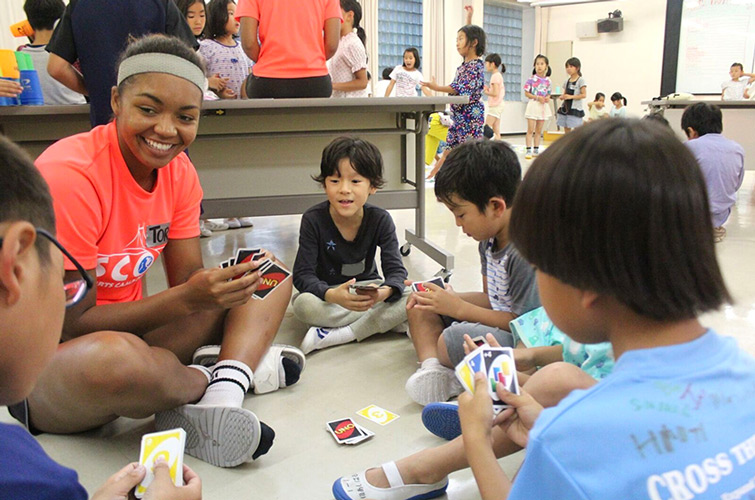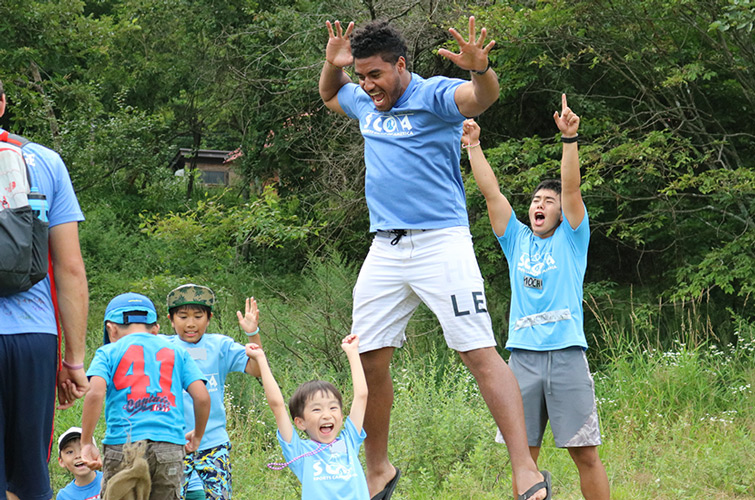 SCOA – more than a Sports Camp!
SCOA brings the American summer camp experience to Japan. Sports include football, soccer, cheer dance, ultimate frisbee and basketball, but campers also experience activities such as capture the flag, water balloon toss, potato sack race, talent shows, skits, friendship bracelets, campfires, S'mores and more!
Junior Counselors
Open to current high school sophomores, juniors and seniors who play a team sport, cheer or dance
Airfare is not included but food and lodging will be covered during camp
Fluency in Japanese is a plus but not required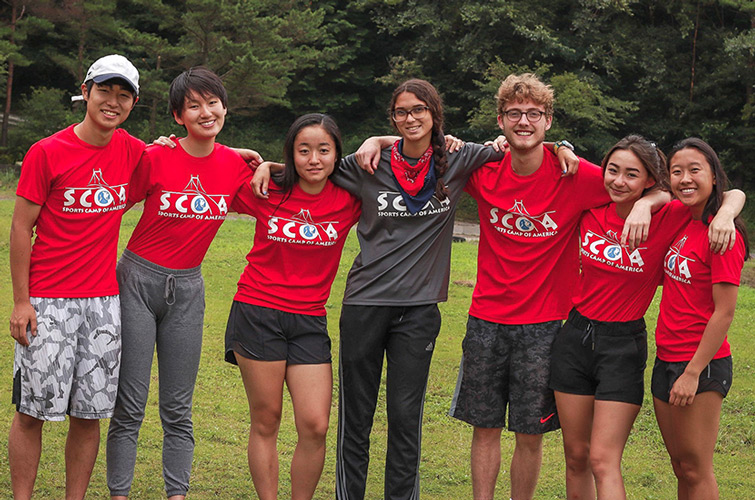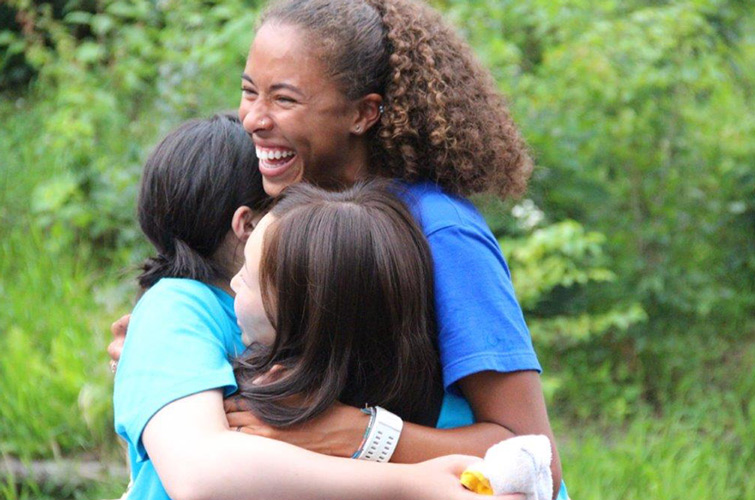 SCOA's Mission
SCOA's mission is to be a bridge between Japanese and American students so they can share their cultures, broaden their views and appreciate their differences. SCOA accomplishes this by bringing American athletes and Japanese campers together in an American camp setting in Japan.