SCOA 2021 Summer Camp Sessions in August!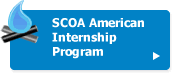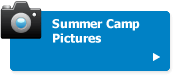 ---
Weekend Day Camp in Tokyo
@Yoyogi Park
Sunday, October 10
@1:30pm-3:45pm
Elementary(1st-4th graders)
@Toyosu Park
Sunday, October 24
@10am-12pm
Kindergarten
@1:30pm--3:30pm
Elementary(1st-4th graders)
---
For more info, email at info@scoacamp.com
---
We are pleased to announce that SCOA will hold two summer camp sessions at our Kiyosato camp location in August!
Our travel agent is now in the process of preparing the website to take registration. They should be ready to accept registration by around July 10.
The session dates are:
Thursday, August 4 to Saturday, August 7
– Three-Night, Four-Day session
Saturday, August 14 to Monday, August 16
– Two-Night, Three Day session
Grades – Elementary 1st to 6th
These camp sessions are part of SCOA Weekend Day Camp program, and the counselors will be SCOA's Weekend Camp counselors.
Spaces will be limited to 35 campers per session, so register early!
Regarding measures against the new coronavirus, we will take appropriate measures together with the KEEP Association Natural School. Details will be announced at the start of application acceptance.
If you are interested in attending, please contact us at info@scoacamp.com with your desired session.
We will contact you when the reception start date is confirmed.