SCOA 2022 Japan Summer Camp Counselor Internship Program
Download Application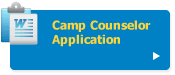 ---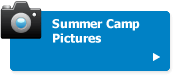 ---
Weekend Day Camp in Tokyo
@Toyosu Park
Sunday, September 18
@10am-12pm
Kindergarten(2nd-3rd year)
@1:30pm-3:30pm
Elementary(1st-4th graders)
For more info, email at info@scoacamp.com
---
Now Accepting Applications for American Summer Camp Counselor Position in Japan!
Open to graduating high school seniors and university students with sports or cheer dance backgrounds who will be in Japan in July and August.
Junior counselor position is open to high school sophomores and juniors.
Near Native level English.
You will be in Japan in August.
Cheer Dancers!  At least one counselor with a cheer and dance background is selected because cheer dance is a camp activity.
Gain skills such as leadership, teamwork, effective communication, and problem solving.
Tentative dates: August 3 - August 18, 2022
Remuneration: 5,000 yen per camp day for Junior Counselors and 10,000 yen for Senior Counselors. (Subject to change)
Food, lodging, and transportation are covered.
SCOA is an American camp in Japan that let's Japanese elementary and junior high students experience American culture through playing sports and camp activities in an English environment.
For an application or more information, please contact: info@scoacamp.com
---
Who are SCOA Campers?
Most campers are Japanese elementary and junior high students, although we have campers from all over the world.  Some campers are fluent or proficient in English, but most campers are beginners in English so nonverbal communication is important. The universal language of sport is ideal for this since it's easy to communicate physically with your body. 
SCOA – More than a Sports Camp!
SCOA brings the American summer camp experience to Japan.  Although we do play sports such as football, soccer, cheer dance, softball, and basketball, we think of SCOA as more than just a sports camp.  We want the campers to experience what campers at an American camp would experience – things like capture the flag, water balloon toss, potato sack race, talent shows, campfires and S'mores.
SCOA's Mission
SCOA's mission is to be a bridge between American and Japanese students so they can share their cultures, broaden their views, and appreciate their differences. SCOA accomplishes this by bringing American athletes and Japanese campers together in an American camp setting in Japan.
Counselor Reflection
"SCOA Camp truly was a special, once in a lifetime experience. There really is no other opportunity that allows you to travel to a foreign country with 15 strangers and share your love of sport, all while overcoming language barriers. SCOA forces you to break out of your comfort zone and put yourself out there in ways that might not typically be in your character."
Victoria Svorinic
University of Arizona – Volleyball