SCOA Summer Camp Updates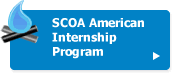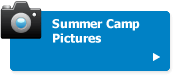 ---
Weekend Day Camp in Tokyo
@Toyosu Park
Sunday, November 22
@10am-12pm
Kindergarten
@1:30pm-3:30pm
Elementary(1st-4th graders)
Sunday, December 13
@10am-12pm
Kindergarten
@1:30pm-3:30pm
Elementary(1st-4th graders)
---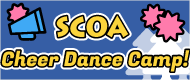 Monday, November 23
@10am-12:30pm
Kindergarten/Elementary(1st-6th graders)
---
For more info, email at info@scoacamp.com
---
SCOA Summer Camp Canceled due to Coronavirus Situation
The most important consideration for us at SCOA is to ensure the safety of the campers and counselors and minimize the risk of contracting coronavirus at SCOA's sleepover camp. We have been keeping abreast of current pronouncements by both the Japanese and U.S. governments about the coronavirus situation.  Guidelines for holding summer sleepover camps came out last week on how to hold an overnight camp in this new coronavirus environment.
SCOA Summer Camp is a sleepover camp.  There are guidelines specific for camps where campers stay overnight.  These guidelines highly recommend social distancing, keeping every camper and counselor one meter apart during all camp activities, including meals, baths and sleeping. Gathering all the campers together in one place for big group activities is discouraged.
We have come to the conclusion that to do a summer camp implementing these social distancing and safety procedures would mean that the campers would not even remotely have the SCOA overnight summer camp experience that campers, counselors and parents have come to expect over the last fifteen years.
Therefore, unfortunately, we have decided to cancel SCOA's 2020 summer camp for the first time in fifteen summers.  We fully intend to have SCOA's summer camp in 2021!
It is possible under the guidelines to hold day camps where the campers would come just during the day. We are holding out hope that perhaps in a month circumstances will improve so that SCOA could do some day camps with some of SCOA's 2020 senior counselors in and around Tokyo in early August instead of SCOA's overnight camp.  This summer's senior counselors are still eager to come to Japan and they include elite athletes from Stanford, UCLA, and University of California Berkeley.
As you may be aware, this month we introduced SCOA FitKids and so far, these camp sessions have been a lot of fun, led by last summer's counselors JJ, Christina, and Leah.  So, depending on how the situation develops, we're thinking we could expand on the SCOA Zoom Camp idea for this summer.
We will keep you informed on SCOA's new developments.