SCOA Summer Camp Updates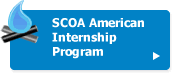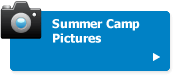 ---

@Saturday May 30
@Saturday June 13
@9:30am-10:15am
Elementary(1st-3rd graders)
@10:45am-11:30pm Elementary(4th-6th graders)
---
For more info, email at info@scoacamp.com
---
SCOA Summer Camp Coronavirus (COVID-19) Update
We're sure many of you are wondering whether or not we are going to have SCOA's summer camp this year.
No one knows what the world is going to be like in the summer right now. For this reason, we decided to push back registration to a later date. We will closely monitor the situation and decide whether or not to have the camp by the middle of May.
We already finished the first round of counselor interviews. We've got a great group of counselor candidates this year. As of now, we are moving forward with the next round of interviews assuming that the camp will happen this year. We are sincerely hoping that SCOA campers and these counselors will be able to create wonderful memories together this year as in past years.
If we decide to hold the camp, we will begin making preparations with our travel agency so that we can start accepting applications at the beginning of June. The health and safety of our campers and counselors are of utmost importance to us. We are committed to complying with all guidance and regulations provided by the Japanese government, local health agencies and public health experts.
Even if we decide not to hold the regular summer camp, if the situation changes for the better and the government and public health experts decide it is safe to have large group gatherings in the July-August time frame, we intend to provide fun and exciting SCOA events for you.
For further updates, please check our website and Facebook page.
In the meantime,
Stay home and stay healthy…