SCOA Camp Counselor Bios
2014 Senior Camp Counselors
Kris Washington
University of Southern California –Track
Hometown: Cleveland, Ohio
Kris was a SCOA senior counselor last summer and is returning this summer as SCOA's lead head counselor. Kris is pursuing his Master's in education at USC. He graduated last December from USC where he was a student-athlete on the track team running the middle distance races (800 & mile.) When Kris is not running circles around the track, he usually keeps himself busy either doing some sort of community service project, pretending to study or simply laughing with friends. With Kris having the energy of an eight year old, it often explains why he has a passion and desire to continue to working with children in both an athletic and academic environment. Besides his random dreams of becoming a ninja, he also hopes to one day become a principal.
Action shot !
---

Meghan Hawthorne
University of Southern California-Swimming
Hometown: Granada Hills, California
Meghan graduated this spring from USC with a B.A. in Human Performance and a minor in Occupational Therapy. She was a four year Marks Scholar-Athlete and will pursue a teaching credential in special education and a master's in school psychology with the goal of becoming a guidance counselor. Meghan is a 5 time Division-1 NCAA All-American and the captain of the women's swim team this past season. She is a current member of the USA National Team and has traveled across the world representing the US. Last summer, she represented Team USA at the World University Games en route to winning the silver medal in the 400 individual medley. Meghan has competed at both the 2008 and 2012 U.S. Olympic Trials, where in 2012, she placed 6th in the 400 individual medley and 11th in the 200 individual medley. She won her first national title at the 2012 U.S. Open in the 400 individual medley. While in high school, Meghan, a 5-time CIF Division 1champion and record holder, received the U.S. Army Reserve Scholar Athlete Award and was a four-year USA Scholastic All-American recipient. When she's not at the pool, she loves going to the beach with her family, soaking up the sun, surfing, and relaxing. You can often find Meghan busting a move to the latest tunes or making someone laugh with a funny joke; overall, smiling and having fun is one of her favorite hobbies! Meghan will be SCOA's co-head counselor this summer.
Action shot !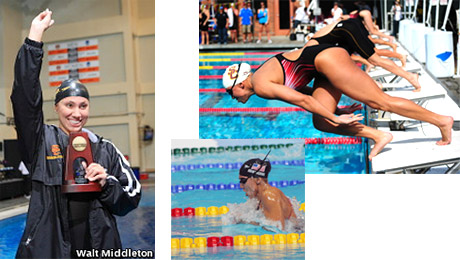 ---

Lindsey Hubbard
University of Colorado, Boulder – Track & Cross Country
Hometown: Greeley, Colorado
Lindsey graduated this spring with a Bachelor of Science in Mechanical Engineering and a Certificate in Biomedical Engineering. She was named to the Athletic Director's Honor Roll every semester. She was the senior recipient of the CU Athletic Leadership & Initiative Award. Lindsey was on Colorado's track team, competing in the 400 Meter Hurdles and 800 Meters. She also ran cross country her senior year. Lindsey founded the CU Student-Athlete Engineers Organization, a support group to help students manage the academic and athletic rigors of being an engineering student-athlete. She volunteered with the CU Read with the Buffs program, visiting local elementary schools on a regular basis to read to the students. Lindsey also participated in Buff Hugs, where she visited the Denver Children's Hospital to pass stuffed buffaloes out to the sick children. Lindsey has studied abroad in Greece and has been to South Africa on a mission trip to help impoverished children. Lindsey loves to swing dance and bake yummy treats!
Action shot !
---

Michael Aiken
University of California, Santa Barbara – Track
Hometown: Fontana, California
Michael will be a senior majoring in Political Science and is taking elementary Japanese courses. He is currently a student-athlete at UCSB on the men's Division 1 track and field team, specializing in the 100/200 meters, and is also a member of the 4x100 meter relay team. When not competing on the track, Michael is working at the admissions office as a tour guide, showing prospective students around campus. Michael worked as a camp counselor for the Kobe Bryant Academy basketball camp. In his free time, Michael volunteers at various schools in Santa Barbara, working in English language classrooms. After graduation Michael hopes to teach English around the world for a few years before returning to America to pursue a career in International Relations or Sports Management.
Action shot !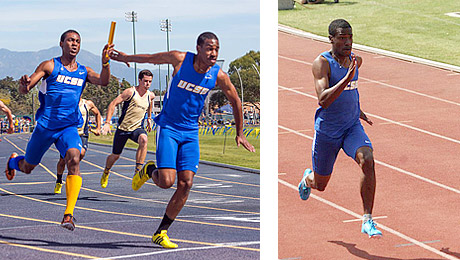 ---

Tracy Godbe
Tulane University - Swimming
Hometown: Rapid City, South Dakota
Tracy is studying Cell and Molecular Biology at Tulane University and hopes to make it out alive in order to go to medical school, become a doctor, and travel the world somewhere in there as well. Tracy has been a competitive swimmer since the age of six, competing in national grand prix and sectional meets. Now that she attends school in New Orleans, she likes to swim in order to stay in shape and keep cool from the blazing southern heat. Outside of the pool, Tracy has been a camp counselor at several summer camps in the U.S. including teaching swimming at Tripp Lake Camp in Maine, and teaching theatre at the Storybook Island Children's Theatre Camps in South Dakota. In the meantime, when she's not in the pool or studying, she can be found working on her school's recycling program or practicing handstands as it is her goal to one day be able to walk on her hands and maybe be able to do a back handspring.
Action shot !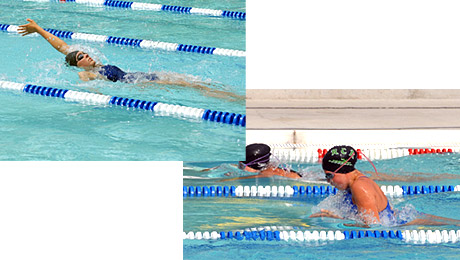 ---

Ivana Hong
Stanford University - Gymnastics
Hometown: Laguna Hills, California
Ivana is a junior at Stanford University majoring in Human Biology and is a member of the Stanford women's gymnastics team. Her area of concentration in Human Biology is Human Performance and Nutrition and she aspires to enter physical therapy school after she completes her undergraduate education. Ivana was an alternate on the U.S. Women's gymnastics team for the Beijing Olympics in 2008 and she was PAC-12 Vault Champion, 3-time All-American, and 2009 World Balance Beam Bronze Medalist. With athletics being a huge part of her life, she aims to be a positive influence in promoting a healthy and active lifestyle as much as possible. Outside of academics and athletics, some of the activities Ivana enjoys are photography, traveling, and baking.
Action shot !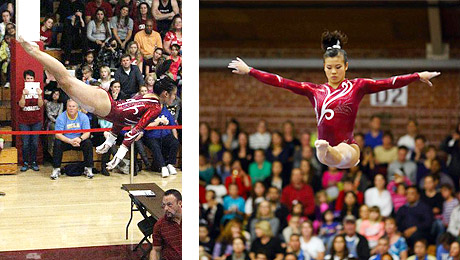 ---
Carsten Frederickson
Roger Williams University - Soccer
Hometown: Brainridge Island, Washington
Carsten will be a sophomore majoring in International Business. Carsten played soccer all four years in high school and was the 2012 Washington State Champion goalkeeper. He is currently a varsity goalkeeper on his university's soccer team which ranks #25 in the country and earned a bid into the 2013 NCAA Division III Men's Soccer Championship. Carsten has volunteered as a soccer coach during the summer and also played in a futsal soccer league in Tokyo, Japan. He enjoys hiking, skiing and has spent the majority of his summers traveling abroad. With a passion for all things International, he enjoys immersing himself in new cultures and experiences and plans to integrate this experience with a future career in International Law.
Action shot !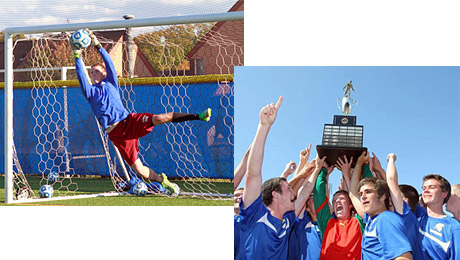 ---

Marisa Tashima
Stanford University - Synchronized Swimming
Hometown: Lafayette, CA
Marisa will be a sophomore at Stanford and she is pursuing a major in Product Design because of her dream to produce technology for the future and her love for creating things. She has been a synchronized swimmer for over 12 years and is currently a member of the team at Stanford. In high school, she was a member of two national teams and traveled around the world for competitions including Greece, Serbia and Peru. Additionally, she was a member of her high school's varsity swim team. She has been a girl scout for much of her life and enjoy s spending time outdoors in the sun. When she's not in the pool, she loves to hang out with her friends and try out new and exotic eateries.
Action shot !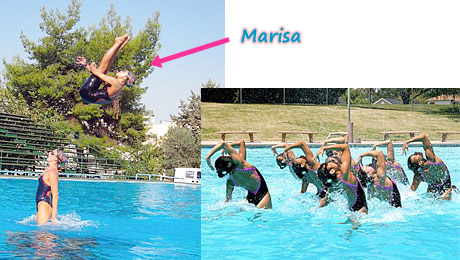 ---

Kylie Drexel
University of Southern California - Lacrosse
Hometown: Davis, California
Kylie will be a sophomore at USC, majoring in Human Biology and minoring in Business Entrepreneurship. She hopes to become a radiologist and create her own non-profit organization that provides free medical care to people in developing countries. Kylie is currently a midfielder on the Women of Troy Lacrosse Team and has immense passion for the sport. In high school, she played lacrosse, basketball and field hockey and won a total of 13 conference championships. In her free time, She enjoys being a youth minister at her church in Granite Bay, CA and coaching little league lacrosse teams. Kylie is an energizer bunny and loves to have a great time! She loves to sing, and dance and is always ready for a new adventure!
Action shot !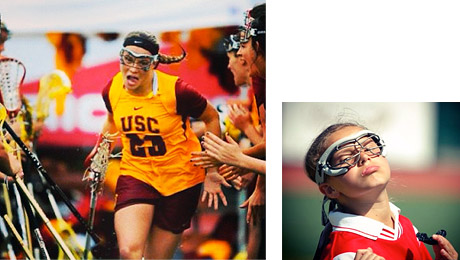 ---

Christian Penn
UCLA - Track
Hometown: Long Beach, California
Christian is a junior at UCLA majoring in Sociology with plans to get his master's in business with a focus in entrepreneurship and management. He received a scholarship to run track at the university for the 800 and 1500, but also competed in the 3000 meter steeplechase when called upon. He has been running track and cross country since he was 10 years old. In high school he was a 4 year varsity athlete who led his team to a national record in the 4x800 meter relay, a California state championship in track, and a state finalist in cross country as a captain of the team his senior year. He also played on his high school football team his freshman year. Growing up, he played a variety of sports including football and basketball. He currently works at the UCLA Anderson School of Management as an event manager. Christian has been an alumni chaperone for his high school cross country camp as well as for the Equalizers Cross Country and Track Club team camp both in Mammoth Mountain. He has also been a volunteer assistant coach for the Lakewood Lancers Pop Warner Football program. Overall he hopes to continue living an active life where he make can make a difference but also looks forward to travelling all over the world in his lifetime.
Action shot !
---

Kelli Suguro
University of Washington - Softball
Hometown: Kent, Washington
Kelli will be a senior majoring in Business Administration with a focus in finance and marketing with a minor in Diversity. Kelli is currently a member of the University of Washington women's softball team. She walked onto the team as a sophomore and worked her way to an athletic scholarship her last two years. She was an All-Pac-12 Honorable Mention second baseman and earned All-Pac-12 Academic Honorable Mention honors in 2013. She helped her team to a 3rd place finish at the 2013 Women's College World Series and was featured on ESPN's Sports Center's Top 10 Plays of the Night. Kelli was also listed as one of the Top 10 Asian Pacific Islander Athletes of 2013. In high school she played varsity volleyball, basketball, and softball. Kelli has worked summers as a Seattle Mariners ball girl, a coach at UW softball camps and has worked at Kids Inc—a summer daycare/day camp program.
Action shot !
---

Tori Edwards
University of California, Davis -Track & Basketball
Hometown: San Ramon, California
Tori is a sophomore double majoring in Communications and History with a minor in Spanish. She was on the varsity basketball and track and field team all four years in high school. While in high school, she received two MVP awards in both basketball and track and field, the Athlete of the Year Award, and the Rotary Award of her sports league. She was a heptathlete on the UC Davis track team, making it into the school's all-time top ten for the heptathlon. Tori volunteers as an assistant coach for a special kid's camp called Team Davis and works as a teacher's assistant at Gibson Elementary School. She was also a camp counselor in the Dominican Republic during her spring break where she worked on labor projects to improve the camp's physical needs as well as play sports with the kids of the Monte Plata orphanage. Her experience in the Dominican Republic inspired her to choose a future career path towards starting an international non-profit organization for unprivileged kids in regions like Africa, the Caribbean, and South America.
Action shot !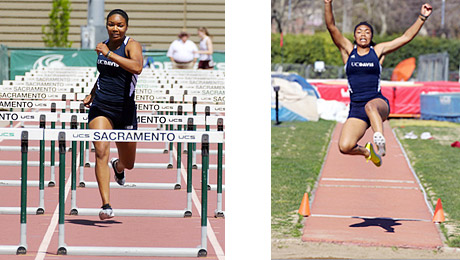 ---
Isaac Stuart
University of California, Davis - Soccer
Hometown: San Anselmo, California
Isaac will be a sophomore majoring in Applied Mathematics. He plays center forward on the Davis men's soccer team. In high school, he played soccer, baseball, basketball, and tennis. He was a top league player in soccer for his high school conference and voted MVP twice in his high school career. He's worked several years with USA Soccer Camps as a camp counselor as well as assisted a women's semi pro team, North Bay FC Wave. He has been a lead actor in many musicals and performed in the Nutcracker for four seasons, singing in the San Francisco Advanced Boys Choir. Isaac enjoys traveling and has been to every state in the United States. He is very excited to have Japan be the first country he goes to outside the U.S. and cannot wait to meet all the campers!
Action shot !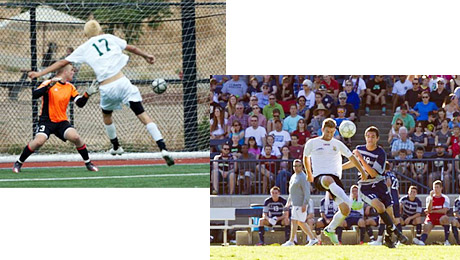 ---

Cindy Kaneko
UCLA - Cheer Dance
Hometown: Palos Verdes, California
Cindy is a junior at UCLA majoring in Political Science and a minor in Global Studies. In high school, she was on the competitive dance team and a member of a classical ballet company where she danced for five years. Besides ballet, she has dance experience in hip-hop, jazz, tap, and modern dance, her favorite being hip hop. Her hobbies include baking, dancing, hiking, and traveling. Cindy loves working with children and has been a volunteer teaching kindergarteners Japanese and math and has worked at Kumon helping students from kindergarteners to high school students. After graduation, she hopes to be a part of the JET program in Japan and attend business school.
---